Order Processing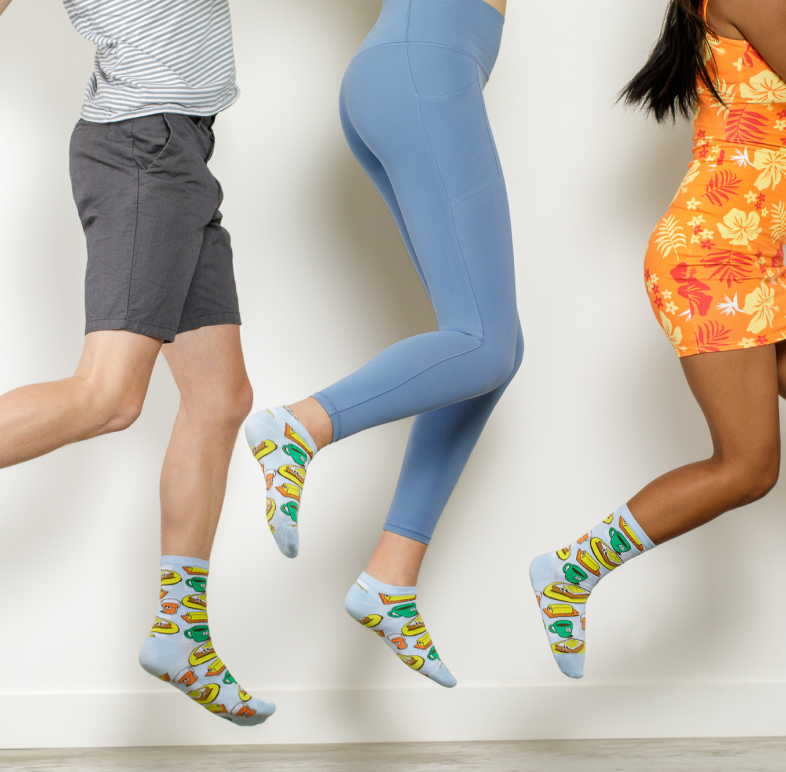 Can I buy from your site in a currency other than US Dollars?

All of the prices on the store are in USD but credit card companies and banks do all the conversion for both you and us. Be sure to check with your bank, in case they charge a fee for processing currency exchanges.
Are taxes included in the cost of the subscription?

Taxes are not included in the cost of the subscription. If you live in a location that charges sales tax on items like coffee, you'll see tax charged for your subscription in addition to the subscription price.
How do I log in to my subscription account?

We accept payments from all major debit cards and credit cards, as well as PayPal, Amazon Pay, Apple Pay, and Google Pay.

We cannot process money orders, purchase orders, orders placed over the phone, or cash transactions. 
Is my subscription tax-deductible?

Nope, we're not a charity, we sell socks! We just donate all our profits to charity. 

If you're interested in making a tax-deductible donation (or a monthly recurring donation) to Partners in Health you can do so at https://pih.org/hankandjohn.